Services Listing
KHIS Additional Inspection Options: Please let us know if you would like to include any of these options with your home inspection or if you have any questions.: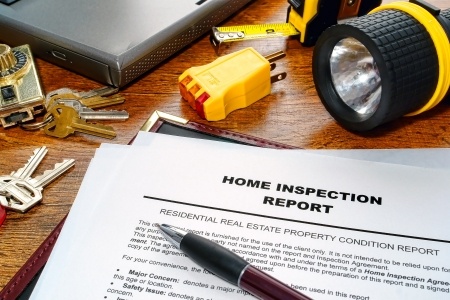 Infrared moisture inspection of the entire home beyond what we normally do at plumbing fixtures, kitchens and bathrooms. This is a useful service to check for conditions that promote mold growth and can be packaged with our mold testing service.
Mold testing.
Sewer line scoping of the main drain lines - a camera is sent down the drain line to check for blockages, damaged pipes and root intrusion, up to 100 ft from the clean out nearest the home to the cesspool/septic system.
Septic and cesspool inspections to determine proper function, damaged components and maintenance recommendations.
Swimming pool and spa inspection.
Solar water heating and photovoltaic inspection.
Add-On Services
Price
What happens if we see or smell indications of mold?

We provide an infrared moisture inspection at kitchens, bathroom and other interior plumbing fixture and appliance locations, using the same equipment and process as the mold specialists. This service can be expanded for an extra fee that is based on the size of the home to include the interior floors, walls and ceilings that are not obstructed by cabinets, furniture, wall hangings or other personal belongings. Mold does not grow without adequate moisture and proper conditions. Indications of mold like substances that we observe or smell is noted in the report. The difference between our services and that of a mold professional is that as certified home inspectors we are not considered mold experts and we are not allowed to instruct how to repair or remedy mold or interpret lab results.

Mold Testing

We do offer mold testing, which may be the next step if indications of mold are observed with the eyes or nose. An infrared scan of the interior of the home and mold testing can be performed during the course of the inspection. Air tests are typically taken: A sample is taken at the exterior as a control to compare to the interior test or tests. Air tests may be taken at separate areas of the home or just at an area of concern. Swab samples may also be taken at areas of visible mold like substances. Swab test results indicate if and what type of mold(s) are present. The samples are sent to the lab with results being available in 5-7 business days after the inspection. Each test with lab analysis is $150.
See Description
Lead based paint and asbestos testing:

Lead Paint: The use of lead based paint was discontinued in 1978. Homes built prior to 1978 may have lead based paint. An approximately 1" square of all layers of paint is needed. KHIS offers lead paint testing but as certified home inspectors, we are not allowed to instruct how to repair or remedy lead paint or interpret lab results.



Asbestos use is in some manufactured products is still allowed, but some were banned. EPA Information Samples are attempted to be taken from inconspicuous areas when possible but it may leave noticeable damage. Permission from the seller must be granted before samples are taken.


See Description
Pool and Spa
Pool inspections include recommended safety features, pool deck surrounding the pool, pool surface, with a visual and infrared inspection of pool electrical and plumbing and equipment components.
$100-$250
Solar: Solar Water Heating: Inspection includes the condition of the panels, insulation at exposed pipes, roof penetrations, any visible wiring and any other component associated with the system. The efficiency or production of the system is not determined.
$25
Photovoltaic: Photovoltaic inspection includes the condition of the panels, visible roof penetrations, visible wiring and a visual and infrared scan of all electrical panels associated with the photovoltaic. The efficiency or production of the system is not determined. - $100 - 250.00, depending on the size of the system. Output or efficiency of system is not determined.
$100-250
Septic / Cesspool Inspection: Septic/cesspool inspection - Inspection includes proper flow from the main drain line, checking the sludge, effluent and scum layer levels, and to make recommendations regarding pumping/maintenance or other items that may affect the performance of the system.
Call for price
Sewer Drain Line Camera: Sewer line scoping of the main drain lines - a camera is sent down the main drain line to check for damage and roots, up to 100 ft from the clean out adjacent the home nearest the cesspool/septic system/sewer.
Call for price
---